We're a family-run, pawn, loan and trade business with 5 locations located in the beautiful Willamette Valley. Our goal has always been to provide the local community an upscale value shopping experience in a warm and welcoming atmosphere .
Other than fast-and-easy loans designed to help you cover your short-term financial needs without having to (permanently) part ways with your beloved items, we also offer up to 50% off or more compared to traditional retail on thousands of items instore!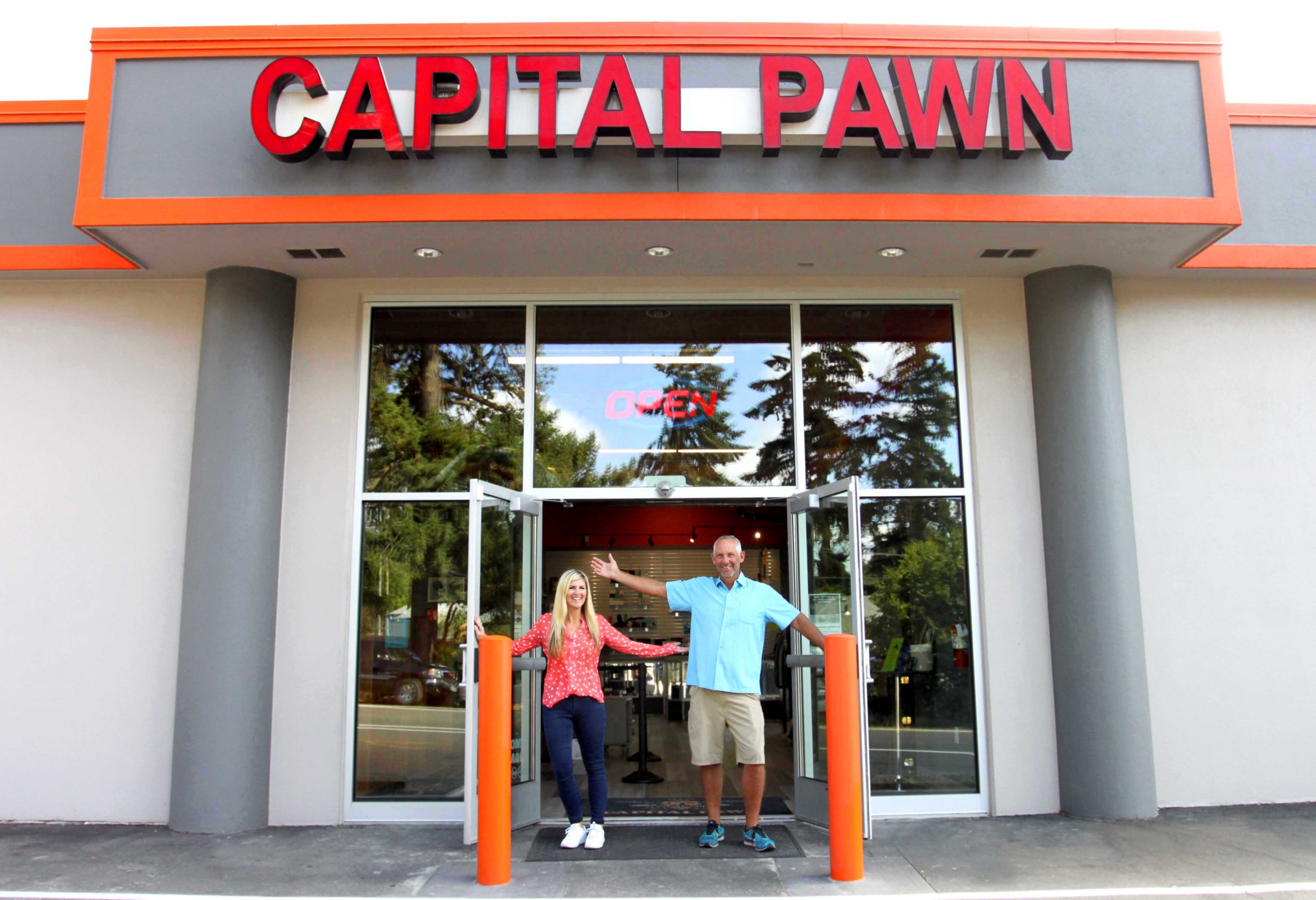 What people have to say about us!
Staff was super friendly and even mentioned how their is new staff at the Albany one where I had a bad experience. James was very professional and I definitely recommend coming here for your needs.
Dinodut91 (Dut)
2021-08-05
Awesome Service , Appreciate you James !
Awesome, James was very helpful and fast, and the store looks awesome also
This place makes me feel like I am back home. Josh, James, and the entire staff welcome you in with a friendly greeting. Because I am trying to start a small business, I am currently using their layaway program to purchase some dream items from their stock. The Skull Candy headphones, digital camera, and chainsaw I purchased all are top of the line and affordable for a single parent. Best prices + best customer service + down home BBQ recipes = my loyal business always. Love you guys...never change! Capital Pawn stickers aaaall over my Chevy...best in town...hands down. Do not miss out on the deals and the family business atmosphere...go today.
Really good details about their stuffs, James at the Capital Pawn is extremely helpful helping me to choose a perfect pistol for protection for myself
Trennt Tapusoa
2021-07-31
James at capital pawn has been extremely helpful with helping me pick out different pistols and learning about what would fit perfect for my hands and just in general giving me info on multiple different guns great guy knows his stuff about guns very recommended ask for him when you come here ask for James
Nice place, nice staff. Definitely worth checking out.
Hannah Homolka
2021-07-31
Remodeled and looks very nice. Friendly staff. James introduced himself and was very helpful. Defiantly worth checking out
Latest Capital Pawn Updates
Stay up-to-date with our latest events, latest deals, and newest items!
Pay your loans and layaways Online!
Request Access
Give us a call at the store you initiated your loan or layaway.
Receive Your Activation Text
After giving us a call, you'll receive a activation text that will ask you a few questions.
Create An Account
You'll be prompted to create an account where you can view and make payments on your items.
Find The
Nearest Capital Pawn Store
wherever you are!