We're a family-run, pawn, loan and trade business with 5 locations located in the beautiful Willamette Valley. Our goal has always been to provide the local community an upscale value shopping experience in a warm and welcoming atmosphere .
Other than fast-and-easy loans designed to help you cover your short-term financial needs without having to (permanently) part ways with your beloved items, we also offer up to 50% off compared to traditional retail on thousands of items instore!
Our Promise To Our Clients
As a locally-owned store, we've worked day in and out to earn the trust of and nurture our ties with the local community. When you work with Capital Pawn, you're assured you're not dealing with a "here today, gone tomorrow" business.
Every time you visit one of our stores, you're sure to be greeted with our friendly and helpful team with whatever you need.
This husband and wife duo have been in the business of helping people long before they decided to open the Capital Pawn you know and love today. Beth was a teacher at a local college and Adam a mortgage broker.
As 2010 came to a close, the realization came to Adam that though he loved helping people finance their homes and make their dreams come true, he wanted his own business. With the goal of helping others at their core, they began searching for options. They stumbled upon pawnbroking which quickly became an appealing alternative for its ability to offer solutions to people. After a year of collecting products and visiting several pawn shops across the state, Capital Pawn was born.
Beth's passion for helping people coupled with her eye for value blended well with Adam's expertise in helping people manage their finances. Capital Pawn and Capital Couture are now nationally recognized industry leaders with Adam and Beth at the helm surrounded by a highly-trained team that now includes their adult children. Their Oregon-based business is run with a focus on a positive, helpful, and friendly environment.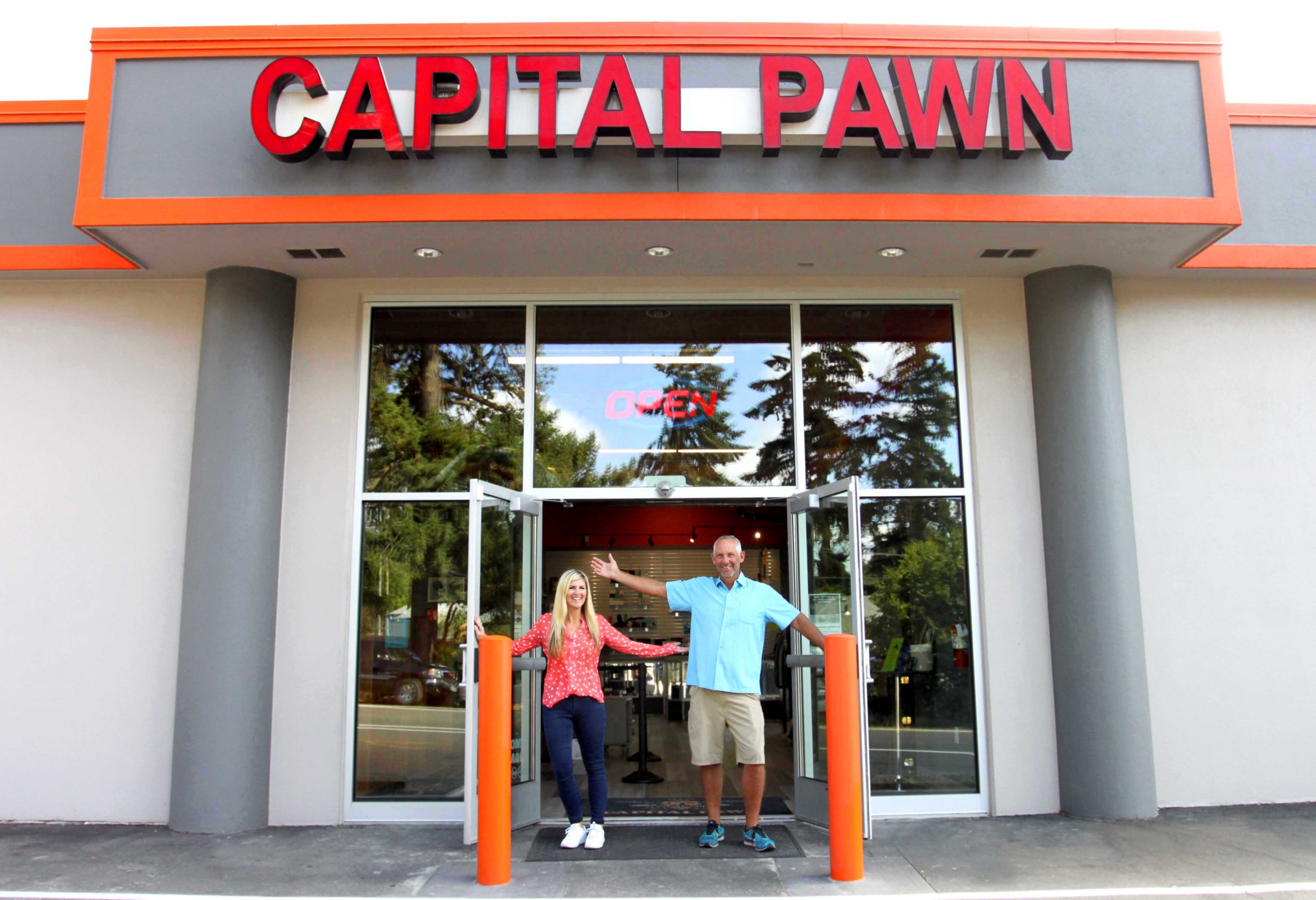 We are part of the National Pawnbrokers Association and Oregon Pawnbroker's Association, with Beth serving as a Secretary for the OPA.